POWER OF SELF-LOVE
"LOVE YOURSELF DEEPLY"
The world can be a hard, demanding, loud, crazy, and overwhelming place. Would you agree? It is so easy to experience stress, frustration, and exhaustion. On top of that you might be hard on yourself, feeling critical, self-doubting and not enough. Ouch!
It is my honor to invite you into sacred time and space filled with magic. Find out why Self Love is so incredibly important to discover, embody and express your authentic purpose. This workshop offers simple, fun and practical tools to connect to your own source and fill yourself up. You get to connect to your essence, recharge your body, experience clarity for your purpose, and feel empowered in life and career. 
THIS EVENT IS FOR YOU, IF YOU..
wish to master the practice self-love

want more joy and happiness in your life

long to know your authentic purpose

are sometimes hard on yourself

feel depleted or low energy

experience self-doubt or fear

feel disconnected from source

feel scattered and all over the place

feel overwhelmed often
YOU WILL LEARN TO
deepen your self love

relax into gentleness

restore your body

connect to your essence

express authentic self-confidence

feel a new sense of purpose

access intuition through softness

return to playfulness and magic

experience joy as your natural state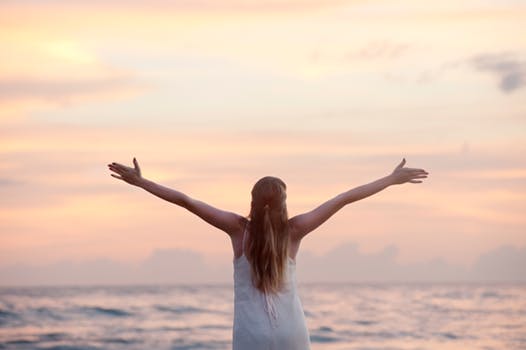 What I love about working with Joya is that so much transformation happens with such enjoyable lightness. – Anna D.
5 Empowering Keys to Loving The Goddess Within
SEE
When you see another sister and recognize the uniqueness and power of her who is your mirror, you see yourself more clearly.
FEEL
When you repress a negative feeling, it blocks the flow of love. Your emotions guide you naturally to what is going on within you. 
EMBODY
Your body is your temple. Being in your body and feeling grounded, is an essential key to being present.
BREATHE
Proper conscious breathing quiets the mind, balances the body, offers strength and is a powerful form of loving yourself. 
CREATE
Engaging your creativity is a powerful way to connect with your heart and to celebrate the divine feminine within you.
To work with Joya means to go into a deep inner real potential and to be connected with it. – Teresa H.
Dieser Workshop findet auf deutsch statt, and english speakers are very welcome, Joya is bi-lingual:
Zürich – Saturday July 6 – 19.00-22.00 Uhr – LILA YOGA STUDIO, Feldstrasse 14, Urdorf – Zurich
Freiburg – Saturday July 13 – 13.00-16.00 Uhr – IM HAUSGRÜN 27, Zentrum für Kultur und Handwerk, 79312 Emmendingen/Freiburg
Köln – Saturday July 20 – 14.00-17.00 Uhr – SANTOSHA YOGA, Brüsseler Str. 21 Vorderhaus, 50674 Köl
München – Saturday July 27 – 14.00-17.00 – YOGA GARDEN, Rumfordstrasse 4, 80469 München
Berlin – Saturday August 10 – 11.00-14.00 Uhr – INSTITUT für BEZIEHUNGSDYNAMIK, Kolonnenstraße 29, 10829 Berlin,
Hamburg – Mittwoch August 14 – 19.00-22.00 Uhr – PRAXIS DIE SINNSTIFTUNG, Erik-Blumenfeld-Platz, 22587 Hamburg
Workshop Price:  € 45 
Cancellation Policy:  Falls Du stornieren musst, fällt eine 10 € Bearbeitungsgebühr an. 
Ab 6 Tage vor dem Retreat gibt es keine Gebühr Erstattung. Bitte lese und drucke unsere AGB aus, siehe unten.
Registration & information:  Bitte benutze unsere Online Registrierung. Siehe unten.
Falls Du keine Emailbestätigung von uns bekommst, nachdem Du Dich angemeldet hast, checke bitte Deinen spam/junk folder. Falls Du es dort auch nicht finden kannst, kontaktiere uns bitte. Danke! 
Questions: Women Uplift, e-Mail: info@joyapgallasch.com
Antonia Bergman (Köln Assistenz)
Tel: +49 178 714 45 26
e-Mail: antoniabergman@hotmail.com
Josephine Gey (Köln Assistenz)
Tel: +49 151 574 64 673
e-Mail: josephine.gey@web.de
I experience so much joy and trust in this sacred space that you create for us women. It is a time to empower growth. Manja D. 
This is a gentle healing experience that every woman should honor themselves by experiencing. – Soulux
Joya P. Gallasch, is an expert transformational teacher, intuitive, visionary entrepreneur and self-love ambassador.  As a mentor and retreat leader she has taught programs on purpose, transformation and artists/women's empowerment in the US and Europe for more than 25 years.
She supports women to reframe and transform their relationship with adversity, trauma and challenges keeping them from experiencing holistic success and creating fulfilled lives.She empowers them to blossom into their uniqueness by embodying self-love and softness. She guides them gently to find their voice, vision and visibility.
Her story of facing 17 years of a Dark Night of the Soul which also included sexual abuse, loss of her home in a wildfire, and a near-death experience, is touching. Her own inner healing journey to find her self-worth and true power through self-love is inspiring.
ARTWORK by amazing KatharinaLucia.com   YogaART