Wild Roots – Find Your Voice

Find Your Unique Voice. Expand into Your Potential.
Claim your Power. Find Your Joy and Ecstasy.
If you wish to truly feel all of your potential unleashed, please join us for an unforgettable weekend. Amit works with 3 simple tools ~ Hearing: if you don't hear, you are not here (present) ~ Softening: softening the eyes and the jaw ~ Surrender: you let go of any ideas and concepts of how to use your voice.
Workshop Content:
Our voice is a clear and immediate reflection of who we really are in this very moment. Our voice is primal. Our voice is self exploration. Our voice is raw existence. Connecting with our voice deeply opens every part of your body up and we live from a place of expansiveness. All is and becomes and is possible.
The Wild Root stands for life's energy itself, the source of all creation in each human being. It is wild, yet amazingly harmonious! Every single movement we create in space, every sound-wave we initiate, is born out of our root's attraction to harmony. Non-interference with this mysterious source within, serving as a neutral conductor to it, is the secret of being free.
Practicing Wild Root Technique, strengthens your inner awareness of your own true nature and brings about greater consciousness and control of your life. It offers the gift of hearing your own unique voice and music, while discovering confidence based on deepened intimacy within yourself – your innate qualities and gifts are illuminated with sound.
Experiencing music through your body, breath and voice while surrendering to your Wild Root, allows you a perfect merger of the musical instrument – your body – with the unique music that YOU are.
You will experience an incredible expansion within and outside of yourself. It is an unforgettable experience. And all of this you will take with you, into your every day life. This is very important to us! And from this moment on, everything is possible, you have gone beyond your own limitations.
Workshop Tools:
-Breathing Techniques
-Full Body Relaxation
-Presence Experience
-Hearing
-Softening
-Surrender
-Rituals
-Ceremony
Amit Carmeli Biographie:
Amit Carmeli is an internationally known musician, producer, vocal artist and music therapist. Until the age of 20, he played and produced music without ever actually singing. Three years of self exploration at the Carmel Mountains of Israel, led Amit to the realization of singing as the expression of life's creative energy – our Wild Root.
Times:
Fr Introduction                  20:00 – 22:00
Sat/Sun                            10:00 – 13:00 and 16:00 – 19:00
Sunday Ceremony            20:00 – 22:00
(times may vary)
Location:
Marriott Hotel, Potsdamer Platz, Berlin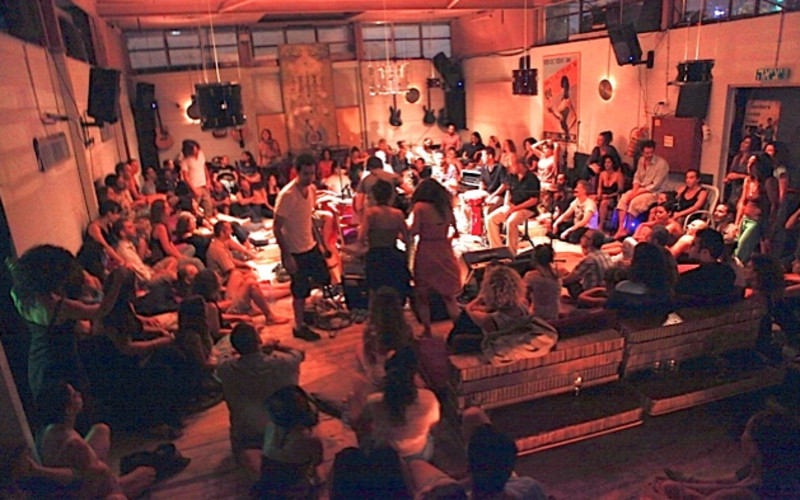 Price:
Early Bird € 250 (3 weeks before), thereafter € 290
You can book different segments: friday introduction, the entire workshop, sunday ceremony.
Friday Intro Evening: € 30
Sunday Ceremony: € 50
ALL: € 250/290 (all segments included)
Limited Participants