HOW TO FACE & EMBRACE HYSTERECTOMY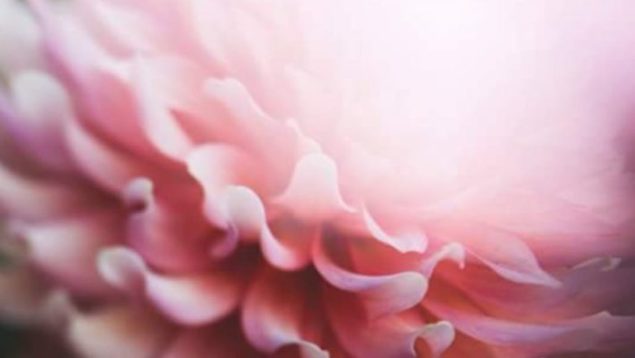 Welcome beautiful One!
"You are so loved. You are so welcome. You are safe!"
Are you about to experience a Hysterectomy? Has your doctor told you to get one and you don't know if it is the right choice? Have you experienced extreme pain or bleeding because of fibroids or another womb related diagnosis and you yourself have come to the conclusion that it is time to remove your uterus?
You have landed in a safe place. Let this be a sanctuary for you where you can share your heart and soul. I have gone through this process before you and I would like to share every bit I have learned. You can experience and create a healing and graceful journey like I did. It is possible.
This decision is NEVER easy. Know I understand what you are going through – from the bottom of my heart and in every cell of my being. I have been there. I NEVER EVER wanted to experience this. I was diagnosed with a grape-fruit size fibroid in 2001. I was determined to heal naturally. I wanted to find the cause, so the fibroid would dissolve naturally. 17 years later it was still there and started to cause severe pain in my lower back, belly and bladder.
I was also incredibly afraid of hospitals and western school medicine doctors. I believed with a bit of arrogance they only treat the symptoms and all they recommend is 'cut it all out'.
I wonder how you are feeling right now? Are experiencing fear as I did? Maybe even panic attacks? Are you extremely vulnerable this very moment? Or emotional? Do you cry a lot? Do you feel overwhelmed? Are you scared something bad could happen during the operation? Do you feel lonely and isolated with a feeling that nobody can really understand you? Are you ashamed or embarassed? Do you fear you will loose something like the Essence of your Feminine? Will you not be able to have children? Or are you asking yourself questions like 'will I experience pleasure again and what will sex be like after that surgery?'
I have asked these questions. I know how they make you feel . I have been through the ringer myself. I was a mess. I was scared. I was intimidated of making the wrong decision. I was afraid of dying during the operation. Or getting nauseous and sick to the stomach from the painkillers (which I hate). Afraid that I would loose my womanhood. And drop into depression. 
Dear One, I have good news.
I created one amazing experience. Once I made the conscious decision that I will go through this procedure, everything ligned up. I found an incredible, skillful, young woman doctor. I got treated at a great hospital. My nurses and staff were fabulous. My room-mate adorable. I even manifested 3 nights in the hospital room for myself. 
I wrote down everything that helped me, so I can share it with you. Here are some categories that I can support you with it:
How To Prepare Before The Procedure

Who To 'BE' Right Before The Operation

After The Operation At The Hospital

Recovery After The Surgery

Tips to stay Healthy in the Future

How do discover areas of Hardness and return to Self-Love
I am so looking forward to supporting you. You are not alone in this.
Please open up to receive the love and care you deserve!
sending tons of love, Joya
In the year 2000, the day my uncle passed, I started to get memories of sexual abuse. One year later I was diagnosed with a tumor. It turned out to be a grape-fruit size, benign tumor called fibroid, that lived on a stem like a flower behind my uterus.
After the first shock passed, I started to investigate my options and discovered that doctors worldwide quickly choose hysterectomy. "This will NEVER EVER happen to me," I claimed, "my uterus removed from my body? Never ever!"
Like a mad scientist I began to research. I was determined to heal naturally and holistically.
Guided to a book of a woman who dissolved her fibroid by discovering the CAUSE. 'I' wanted to create the same success story.
I applied any healing technique that promised to help. Made dietary changes. Had Tchi Nei Tsang massages. Meditated. Journaled. Danced. Fasted. Juiced. Went on inner journeys. Shamanic trips. Did therapy, somatic experience, family constellation, Bio-Decoding, ancestral clearings and even psychic surgery with Maori healers.
Every time I completed yet 'another' healing session, I truly believed "NOW I have found the cause and it is going to disappear."
16 years passed. The fibroid became my teacher and guide. It connected me back to my belly, my womb, my womanhood. Every day was like an initiation into being a woman. It taught me so much! It opened my heart and activated my intuition. It connected me to my female ancestral lineage. Some days I truly felt how I cleared trauma around sexual abuse, repression, suppression, exploitation in the female collective field.
I was lucky the tumor did not grow or cause any problems until October 2017. In January the pain got so strong that I had to visit the ER and found out, it was hemorrhaging. Moments later I was dismissed from the hospital and sat in my car. Silent. Suddenly I experienced incredible clarity. I knew it had to be removed. And I also knew it had to happen in Munich where I experienced the sexual abuse.
Initially I felt disappointed, angry, betrayed and so afraid of western school medicine and hospitals. 'I' – as you might remember – wanted to heal this myself and 'I' had failed.
I started to get panic attacks in the morning. Woke up and could not breathe. I cried a lot and spend a lot of time with my fears. 10 days before the operation I felt so lost that I started to write down each and every thought, feeling or sensation I had. This journal which I also filled with images from magazines became my savior as it quietly and patiently listened to me.
Even though I have worked as a coach for 20 years and have a huge tool box, this experience was completely new for me and I felt lost at times.
I added spiritual tools like meditation and prayer. I called in divine helpers. I prepared the operation and hospital room with a special technique. I wrote a vision with all the positive outcomes I wanted to experience. I created a thank you note for my doctor imagining the perfect outcome had already happened.
The operation took longer due to unexpected complications. "You were my workout today," Dr Sarah Brugger joked in the afternoon as she paid me a first visit, "your uterus was removed in minutes, but your fibroid had grown into your pelvic floor and was hard like tooth."
One reason why they removed my uterus was that they discovered five additional fibroids.
The night after the operation the pain killers gifted me what felt like a near-death experience. Flooded in golden light, I feel like I am levetating. I am ecstatic. In my heart I am overflowing with gratitude. I am still alive. I was guided to the cause and it left, like a cometh, my system.
Indeed – I intended hysterectomy would NEVER EVER happen to me.
Yet my specific healing journey could only be complete this way. As I trusted the doctors AND dropped the story of 'I am all alone'- allowing my parents, especially my mom, to take care of me NOW as an adult, the wounds of the past could heal.
The good news is: The Essence of my Divine Feminine remains. Grounded inside of my heart and my body. Today I feel well, powerful and whole again.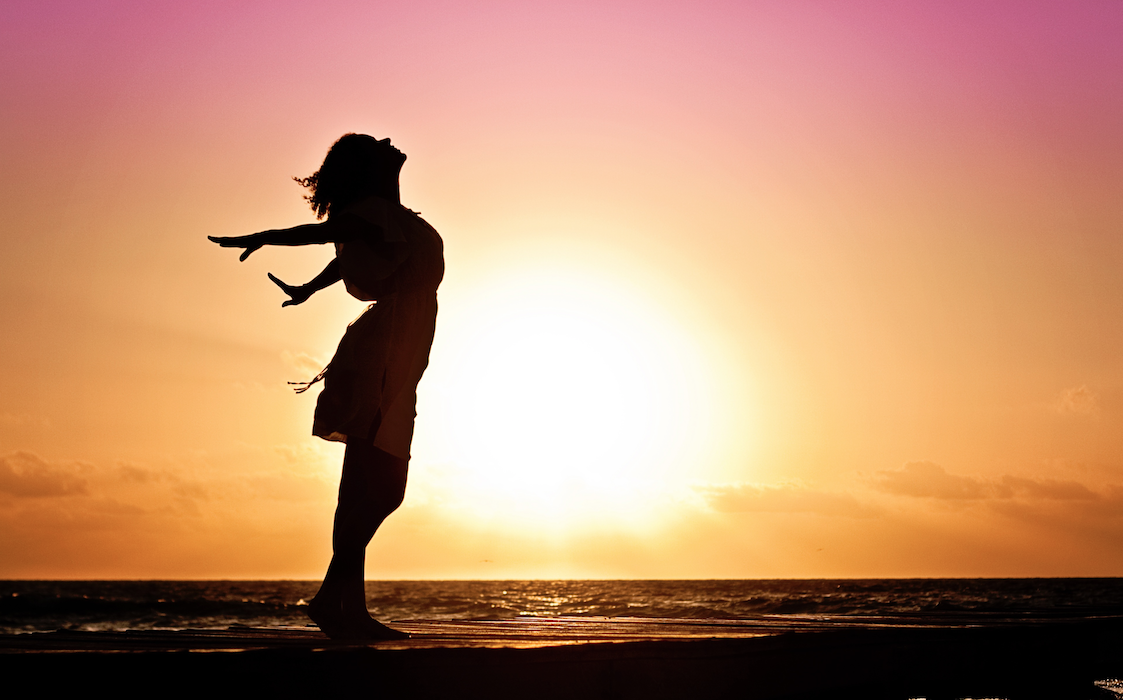 "I love being a careful listener, guiding you to connect 
to your own depth, wisdom and intuition."
Joya P. Gallasch is a holistic Well-Being Coach and Healing Facilitator.  As a Mentor and Workshop/Retreat Leader she has taught programs internationally for more than 25 years. She is the Founder of 'Joya.Love' and 'Women Uplift' and was the co-founder of 'The Studio Inc.', 'Hollywood Acting Workshop' and 'Capture Film, Inc.'.
She supports clients who have created external success to transform a health issue, trauma, frustration, burn out, lack of fulfillment and sadness keeping them from experiencing holistic success and living fulfilled, joyful, peaceful lives.
She empowers women to heal and blossom by integrating Self-love and Softness into their lives.
Her story of facing and surviving 17 years of a 'Dark Night of the Soul' is touching. Her own inner healing journey to find her self-worth, true power and her voice is uplifting. She has a uniqe ability to blend courage with vulnerability.
Her education and trainings include Reiki, Meditation, Raja/Hatha/Kriya Yoga, Council, Family Constellation, Trauma Release, Healing the MotherWound, Healing the FatherWound, Clearing the Air between Men and Women – CTA, SkyDancing Tantra, Quantum Light Breathwork, Matrix, Somatic Movement and Women/Goddess Myth Studies.
Her entertainment background as an actress, producer, radio host and writer brings lightness, playfulness and magic to her coachings and her 'experiential' LIVE events.
My experience with Joya was one of trust, support, love, release, breakdowns and breakthroughs, fierce, fiery truths. I am walking away feeling renewed, inspired.
-VICKI P., Entrepreneur/Mother
WHAT COACHING CLIENTS SAY
KATJA H.
Healing is an active process! And I understood that LOVING is also active. This work is one amazing present that every woman should receive! Thank you Joya for all your support!
JULITA W.
Joya has an incredible skill, a gift to guide women deep into their wounds. When something seemingly heavy or dark surfaces, it is always held with such gentleness and lightness. I am amazed. 
ULRIKE M.
Joya's work helps with tremendous clarity to confront oneself, to re-discover and accept yourself anew and to say yes to your weaknesses and shadow parts. With purposeful exercises Joya supports to let go of old patterns that stop you, to feel like a woman and to live your life and dreams.
.
8 WEEK COACHING
Gift yourself support and guidance. The journey is much easier with somebody that has walked the path before you. Somebody who is skilled coach and mental trainer. You don't need to do this by yourself. Support is on her way! Please contact me for a FREE Clarity Session below.
Areas of Coaching can be:
Status Quo Assessement
Facing and Integrating Fears
Connecting with Female Ancestors
Clearing Karma Process
Preparing for your Operation – Step by Step
Application of Self-Love Techniques
Fare-Well Ritual for your Uterus
Creating a Journal
Creating a Vision
6 MONTH COACHING GUIDANCE
Healing is a journey, it takes time and attention. This 6-month program helps you to prepare yourself before the operation, shows you what to do during your time at the hospital and offers practical and gentle support for your recovery. I welcome the new YOU. Together we will create a doable action steps for Self-care and Self-Love, Please connect with me below for a FREE clarity session.
Each Month is dedicated to different Content.
The Cause: How to connect to your dis-ease
Fears: How to face and integrate Fears
Emotions: How to feel all your Emotions
Karma: What is not your burden to carry?
Fare-Well Ritual for your Uterus or other organs
Self-Love and Self-Care Tools for everyday life
Optimizing Health with diet, exercise and quiet time
Vision: Who are you now and who would like to be/come?